Dr Laurence Kemp
Positon: Head of Medical- Cann I Help
Telehealth: Yes
Thursdays between 9am-12pm AEST
Laurence is the Medical Lead for Cann I Help. He graduated from the University of Cambridge in the UK in 2005 prior to training as a GP. In the UK he ran a group of GP practices in Cambridge, and taught medical students at the University of Cambridge. He moved to Brisbane in 2018 with his wife and 3 boys. He is an experienced general practitioner and has a clinical interest in chronic disease management, including pain management and palliative care and is a member of the Australia and New Zealand College of Cannabis Practitioners. Outside of work hours Laurence loves to try his hand at DIY projects around his home.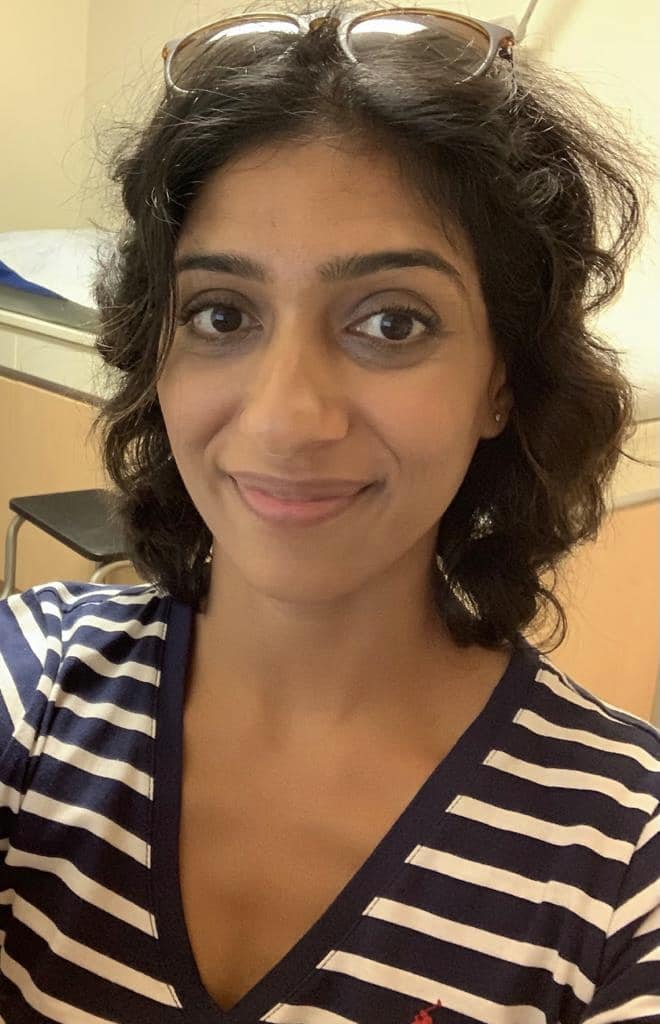 Dr Sameena Aslam
Positon: Bsc Hons Biochemistry, MBBS, MRCGP, FRACGP
Telehealth: Yes
Dr Sameena Aslam completed her medical degree at University College London (UCL) graduating with an Honours in Biochemistry and MBBS (Bachelor of Medicine, Bachelor of Surgery). She trained as a General Practitioner in London and is a member of the Royal College of General Practitioners.
Dr Aslam keeps up with performance reviews (appraisals) in the UK and maintains her license to practice medicine under the General Medical council in the UK.
Since migrating to Melbourne in 2019, she has worked at several practices in the Melbourne metro region and was accepted as a Fellow of the Royal Australian College of General Practitioners.
While she enjoys all aspects of general practice, over the past decade she has developed an interest in integrative medicine which seeks to improve patient's overall wellbeing. Consequently, the topics she has a special focus on are those that relate lifestyle quality, including: mental health, nutrition, weight management and biochemistry of metabolism.
When not consulting with patients, Dr. Aslam invests a portion of her time in health education and is a teaching physician with the Royal Melbourne University supervising training of medical students.
She is also undertaking further study to become a Fellow of the Australasian College of Nutritional and Environmental Medicine (ACNEM) to support her area of interest in Integrative Medicine.
In her spare time Dr Aslam enjoys body boarding and long walks with her partner and puppy Marley.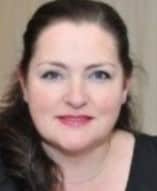 Dr Palmyra De Banks
Positon: Doctor
Telehealth: Yes
Fridays between 2pm-5pm AEDT
Dr Palmyra De Banks studied at the University of London, graduating from her medical degree in 1999. Palmyra then went on to complete Diplomas in Practical Dermatology and Obstetrics and Gynaecology and completed her GP training in 2006. In 2012, Palmyra relocated to Australia with her husband and 2 young children and has been working as a GP in Victoria since. Palmyra has a special interest in women's health, including maternity shared care, Medical Education (is an Honorary lecturer at Melbourne University supervising medical students), pain management – Palmyra is a MATOD prescriber and has been prescribing medicinal cannabis since 2019. Palmyra is a member of the RACGP Victorian faculty and represents GPs in Victoria on a number of committees. In her spare time, Palmyra is studying a Masters in Law at Melbourne University.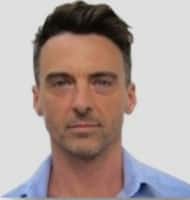 Dr Alex Gill
Positon: Doctor
Telehealth: Yes
Tuesdays between 2pm-5pm AEST
Alex qualified from St. George's University Hospital London in 2008. Since then, he has pursued a broad range of specialist training in the UK and Australia to expand his medical skillset. In particular, he has experience in general medicine, emergency medicine, aviation medicine, minor surgery, skin, cosmetics, and pain management. More recently he has undertaken training in cannabis medicine.
Currently, he splits his time between Cann I Help, his role as GP and medical director for Primary Medical Centre Robina, Gold Coast, and being clinical lead for a UK medical repatriation company, MedResQ.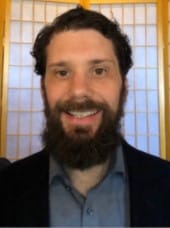 Dr Felix Sedal
Positon: Doctor
Telehealth: Yes
Mondays and Thursdays between 9am-1pm AEDT
Felix qualified from Monash University in Victoria in 2008. He has a background in Veteran health & compensation reform, having worked as a Senior Medical Adviser to the DVA for a number of years. He has clinical interests in mental health, chronic pain, lifestyle medicine, and medicinal cannabis. When not practicing as a doctor he can usually be found writing and recording music or walking in the hills near his house.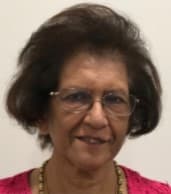 Dr Yvonne Sundram
Positon: Doctor
Telehealth: Yes
Wednesdays between 9am-12pm AEST
Yvonne qualified in Ireland in 1976. Yvonne worked at the Princess Alexandra Hospital and Mt Isa Base Hospital before going into General Practice. She has managed a number of General Practices which were associated with the Acmed Medical Group. Her clinical interests in chronic disease management including pain management. Yvonne has also worked at local Retirement village caring for the aged.
Outside work you can find Dr. Sundram in her backyard gardening, attending footy games and travelling, when possible.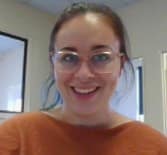 RN Emily Testrow
Positon: Registered Nurse
Telehealth: Yes
Monday – Friday between 9am-5pm AEST
Emily has worked for over a decade within the private hospital system. She qualified as a Registered Nurse from University of South Queensland in 2020. She is passionate about medicinal cannabis and helping patients suffering from chronic physical and mental health problems. Emily is a strong advocate for evidence-based practice and education. You can usually find her on the weekends at Bunnings in the plant section or walking her dog Eddie.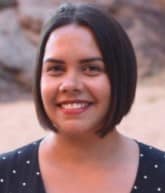 NP Monique Hooper
Positon: Nurse Practitioner
Telehealth: Yes
Monday, Tuesday between 4pm-7pm AEST
Monique identifies as Australian Aboriginal, specifically Arrernte, Arabuna, and Larrakia. After several years in preventative health roles, Monique qualified as a Registered Nurse from Queensland University of Technology in 2009. Subsequently gained further qualifications as a Nurse Practitioner from Charles Darwin University in 2019. She has worked in multiple clinical specialities in both public and private sectors within Queensland and has extensive experience within Primary Health Care, Aboriginal and Torres Strait Islander Health and Women's health.
She has a strong clinical interest in working with patients to manage chronic health and additional training in medicinal cannabis treatments. Outside of work Monique is an avid reader and is often relaxing in a hammock with a book or creating stained glass art.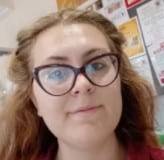 Receptionist Reabequeah-Ann Perera
Positon: Receptionist for Cann I Help
Telephone: Yes
Monday – Friday between 9am-5pm AEST
Beka runs the reception and administrative work for Cann I Help. She is an experienced and resourceful medical receptionist, and has previously worked in remote medical centres within the Northern Territory. She is the first point of contact for queries regarding appointments, billings and other administrative issues. When Beka is not at work she is training for her black belt in TaeKwonDo.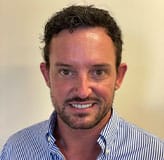 RN Gavin Ward
Positon: Registered Nurse
Telehealth: Yes
Monday – Friday between 9am-5pm AEST
Gavin grew up and trained as a nurse in the UK.  He spent the majority of his nursing career working in Primary Care managing patients with chronic health conditions – especially mental health problems and chronic pain.  Gavin moved to Australia in early 2021 and is looking forward to what the future will bring with Medicinal Cannabis.  When Gavin is not working he enjoys spending time at the gym, with friends or walking on the beach.